Video Conferencing
Purchase Price:R15500.00
Video conferencing, perfect for small conference rooms, huddle rooms, and remote offices, the telyHD™ Pro delivers a high quality experience at unprecedented value. Standards-based interoperability and integrated Skype support enable the telyHD Pro to immediately connect with millions of users today and ensures investment protection for tomorrow. telyHD Pro also comes with a one-year subscription to telyCloud™, providing multi-party conferencing without any additional on-premise equipment.
White paper
The Democratization of Meeting Room Collaboration
Standards-Based Interoperability

 

Leverage existing investments in video conferencing systems and infrastructure through use of Session Initiation Protocol (SIP) interoperability. SIP interoperability also enables

telyHD

Pro to utilize 3rd party cloud-based conferencing services.

telyCloud

Service

 

telyHD

 

Pro comes with a one year subscription to

telyCloud

, a cloud-based service that provides six-party video conferencing and application sharing without the need for any on-premise equipment besides a

telyHD

Pro appliance at each location.
Simple Access to Blue Jeans Network Accessing a Blue Jeans meeting room requires no configuration setup. Users simply enter the meeting room number and optional password to join a meeting. Once connected, integrated layout management both enhances and simplifies the Blue Jeans video meeting experience.
Skype™ Certified

 

The

telyHD

Pro appliance includes built-in high-definition Skype video calling for easy point-to-point connections to any Skype enabled device including smartphones, tablets and laptops.
Share Content with Remote Users

 

The included

telyShare

application enables users to wirelessly share content from their Windows or Mac computer with remote users during any videoconference call.
Wireless Projector

 

The included

telyShare

 

App enables wireless projection from Windows and Mac personal computers to any

telyHD

Pro-connected HDTV for in-room presentations, eliminating the need for bulky and expensive LCD projectors.
Smartphone Remote Control

 

In addition to the included remote control device, the

SmartRemote

 

App makes it easy to wirelessly control your

telyHD

 

Pro from your Android or

iOS

 

smartphone

or tablet.
Built-in Web Browser Browse the web on your conference room TV without a computer.
Speakerphone

 

Eliminate the need for a separate speakerphone by connecting the

telyHD

Pro to existing VoIP infrastructure via SIP or by using Skype PSTN capabilities.
Easy to Setup and Use

 

All-in-one design and guided setup enables anyone to set up and use a

telyHD

 

Pro in minutes. No personal computer is required. Just

plug in

to your Ethernet network and any standard TV to get started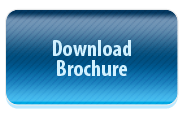 ______________________________________________________________________
Video Conferencing TelyHD-Video Conferencing TelyHD-Video Conferencing TelyHD-Video Conferencing TelyHD-Video Conferencing TelyHD-Video Conferencing TelyHD-Video Conferencing TelyHD-Video Conferencing TelyHD-Video Conferencing TelyHD-Video Conferencing TelyHD