Voice Logging
Voice logging –
offers solutions for all sizes of businesses – from small and medium – to large-sized enterprises with multiple locations.
Our  Voice Logging  software helps companies in a variety of industries – including call centres, collection agencies and law firms, financial institutions, insurance agencies, healthcare clinics/medical providers, educational institutions, government, assisted living/retirement facilities, hospitality, and real estate – to reduce overhead costs and enhance their customer service efforts by recording phone calls that can be easily retrieved, played back and shared throughout the organization.
Voice Logging  is compatible with virtually all leading telephone communications systems, Voice log solutions can be used with IP, digital and hybrid phone systems and deployed on single or large multi-location environments.
Voice Logging helps organizations enhance customer satisfaction, facilitate dispute resolution, improve regulatory compliance and impact their bottom lines with quick and tangible ROIs.
The link below will give you a better understand of the requirements  for voice logging in terms of the"act" 
_________________________________________________________________________ Recording for Single Telephone Line RedTin  R1795.00
Record, monitor and e-mail all conversations at a great price. Analogue & Digital Extension Recording:Single Line Telephone Voice Recorder with networking RedTin Voice Technology Systems The RedTin Telephone Voice Recorder is ideal for businesses that want a cost effective telephone  Voice Logging .
Any company handling value transactions (phone conversations in which critical information is transferred) needs to record all telephone calls for liability protection purposes. Telephone Servicing, Telephone Banking, Telephone Marketing, Telephone Insurance and financial trading by telephone are just a few examples that require telephone Voice Loggingfor verification and dispute resolution.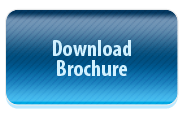 _________________________________________________________________________
USB Voice logging. Handles 2 lines or extensions: R2295.00
Voice Logging for Analogue Telephone Line – Voicelog USB Dual channel analogue voice recorder,Record,monitor and e-mail all conversations at a great price. Multiple Channels  / Voice Recorder : Voicelog USB is a Voice Logging System for a multiple channel telephone recording system that uses PC and Recording USB buffer to record telephone conversations, dialled numbers and caller IDs. General Voicelog Features:
Records up to 2 Channels simultaneously and automatically on one PC.

Logs dialed number(

DTMF

) and receives Caller ID.

Stores record files to hard disk.

Find and Play recordings indexed by date, line number, caller ID, or

DTMF

number dialed , from local or other computers on local area network(LAN).

Convert recordings to wave files which can be played in Microsoft Media player.

Robust design and simple interface for fail-safe but user-friendly

day to day

operation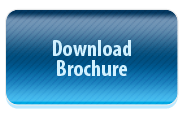 _________________________________________________________________________
Voice Logging –30 Channels PRI / 4/8/16 Analogue (Phone for pricing)
 Voice Logging  for 1

Pri

 Digital ISDN Channel –

Voicelog

30 Recording card
Record 30 Digital Channels at once
Add up to 2 x 30 port

Pri

 

Voice logger

PCI cards (60 Digital voice channels) automatically in one server
Logs

DTMF

dialed numbers and receives Caller ID Stores record files to HDD or remote location
Search feature allows you to find and lay recordings indexed by date, line Number, caller ID or number dialed (

DTMF

)
Search across local or computers on local area network(LAN)
Convert recordings to wave files which are playable in Microsoft Media player
_________________________________________________
Voicelog 1001 – DAR1001 Stand Alone Single Line Call Recorder-No PC Required
Gone are the days of having to use a computer and special software just to record your conversations. The DAR-1001 Voice Logging  has a stylish new look, smaller than the original, but packs an amazing 2300 hours of recording time (Depending on SD card storage capacity). The DAR-1001  Voice Logging is an easy-to-use stand-alone telephone recording system that automatically records your telephone conversations. These conversations are stored internally to a removable SD card. It is AC powered, and does not need to be connected to any other devices to record.
No special computer skills

No complicated software

No expensive computer equipment

No more headaches
Just plug it into the wall jack, attach your phone, press automatic record and you are done! The DAR-1001 will start recording whenever the phone that is connected to it is picked up and clearly record both sides of the phone conversation.
The phone conversations are discreetly recorded and conveniently stored on a SD card exactly like the one you use in your digital camera. Instead of pictures, you'll see sound files. The folder that is created on the card is the date and the name of the sound file is the exact time of recording! This powerful recording device is only 14 cm x 7 cm small, so compact and silent it can be placed almost anywhere. Works with
ALL
types of
Analogue
 telephones and landlines. Take control of your phone and your life with the latest in voice logging 
technology
.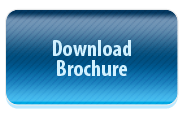 __________________________________________________
Telephone Voice Logging & Call Recording Voip Call Recording Solution
VoIP recording is based on innovative packet sniffing technology that allows it to be considerably less expensive than analogue-based recording systems. All calls are recorded directly from IP network and archived on disk storage.
Increase customer satisfaction

Improve agents productivity

Resolve disputes

Increase security

Comply with legal requirements

Reduce costs
Important things to consider with a  Voice Logging system is more than just a phone tap. The ease of finding, playing and handling recorded calls is one point that distinguishes a good from a bad call recording software solution.
Others are:
Speed of call retrieval from a large number of recorded calls

High storage capacity

Audio compression (use less disk space)

Audio encryption (only intended parties can listen),

Selectively recording only the local (agent) or only the remote party (customer)

To manually control which calls should be recorded,

Delivery of call recordings to the call participants by e-mail,

Automatic management of recordings (e.g. automatically deleting recordings that are older than the necessary storage time)

Network wide operation (client-server software)

The ability to listen into life calls

Speed of call retrieval from a large number of recorded calls

High storage capacity

Audio compression (use less disk space)

Audio encryption (only intended parties can listen)

Selectively recording only the local (agent) or only the remote party (customer)

To manually control which calls should be recorded,

Delivery of call recordings to the call participants by e-mail

Automatic management of recordings (e.g. automatically deleting recordings that are older than the necessary storage time)

Network wide operation (client-server software)

The ability to listen into live calls
Key features:
Flexible

scalable

Reliable

Entirely software-based

Unobtrusive technology

Multiple recording options

Intuitive calls search and replay

Web-interface

High compatibility

Security
System Requirements
Windows 2000, 2003, XP Pro, Vista, 7,8

8 MB disk space per hour of conversation